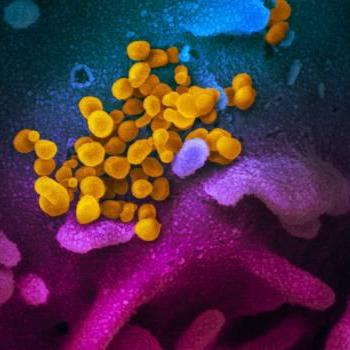 COVID-19 in the Interior: Community spread in Denali Borough, 14 new cases among Fairbanks borough residents | Alerts
Three more residents tested positive for COVID-19 in the Denali Borough this week, and the
Three more residents tested positive for COVID-19 in the Denali Borough this week, and the Alaska Division of Public Health confirmed there is evidence of community transmission. These are the first local Denali Borough cases known to occur through community transmission.
Community transmission happens when an individual tests positive for COVID-19 and contact tracers determine the exposure cannot be linked to travel, close contact or any other known exposure.
Since then, the borough has identified a heightened risk of community spread.
Public health officials are performing contact tracing for the three new cases.
The three positive cases were identified among the 60 tests administered Monday at the borough's free drive-thru testing site. Monday marked the borough's biggest single day of testing since the program started, prompted by a spike in positive cases.
Late last week, the borough reported that four residents and one nonresident tested positive within 36 hours. At the time, the Denali Borough described the risk of community transmission as significant, and the risk level went from low to high.
Before these most recent cases, the Denali Borough boasted relatively low numbers. Students had started the school year in the classroom with their teachers. Since then, the borough has closed school to in-person instruction for at least a week.
The Denali Borough continues free drive-thru COVID testing at the Tri-Valley Community Center's west parking lot on Monday 9:30 a.m. to 12:30 p.m., Wednesday 4:30-6:30 p.m. and Thursday 9:30 a.m. to 12:30 p.m.
Also Wednesday, the state Department of Health and Social Services reported 108 new cases of COVID-19 in Alaska among 105 state residents and three nonresidents.
Fairbanks North Star Borough residents made up 14 of the new cases, 13 from Fairbanks and one from North Pole.
One new nonresident has also tested positive while in Fairbanks. The reason behind the individual's presence in the state remains unclear at this time.
These new numbers bring the borough total to 1,138. According to the state's coronavirus data hub, about 40% of these cases are confirmed to have recovered.
This percentage may be higher, according to Alaska Chief Medical Officer Dr. Anne Zink, who noted in a recent interview that a shortage of contact tracers has health workers putting more time and effort into tracing active case contacts than following up on recoveries.
Anchorage residents made up 62 of the new resident cases announced. Two other nonresidents have also tested positive while in Anchorage, according to Wednesday's report.
The remaining resident cases were spread among the Bethel Census Area, Northwest Arctic Borough, Palmer, Sitka, Utqiagvik, Juneau, Kodiak, Kotzebue, Nome Census Area, Douglas, Homer, Soldotna, Tok and Wasilla.
Five more Alaskans have become sick enough to warrant hospitalization, bringing the cumulative total number of COVID-19 linked hospital stays statewide to 293.
Currently there are 33 confirmed COVID-19 patients hospitalized statewide and another 20 hospital patients who are under investigation and await test results. Seven of these patients are on ventilators, according to the state.
No new deaths have been reported Wednesday. The most recent series of fatalities linked to the disease were reported Sunday and brought the state's COVID-19 death toll to 56.
A total of 457,207 tests have been performed statewide as of Wednesday –– 26,669 of which have been performed in the Fairbanks North Star Borough and 845 of which have been conducted in the Denali Borough.
Contact columnist/community editor Kris Capps at [email protected]. Follow her on Twitter: @FDNMKris.
Contact staff writer Erin McGroarty at 459-7544. Follow her on Twitter: @FDNMpolitics.