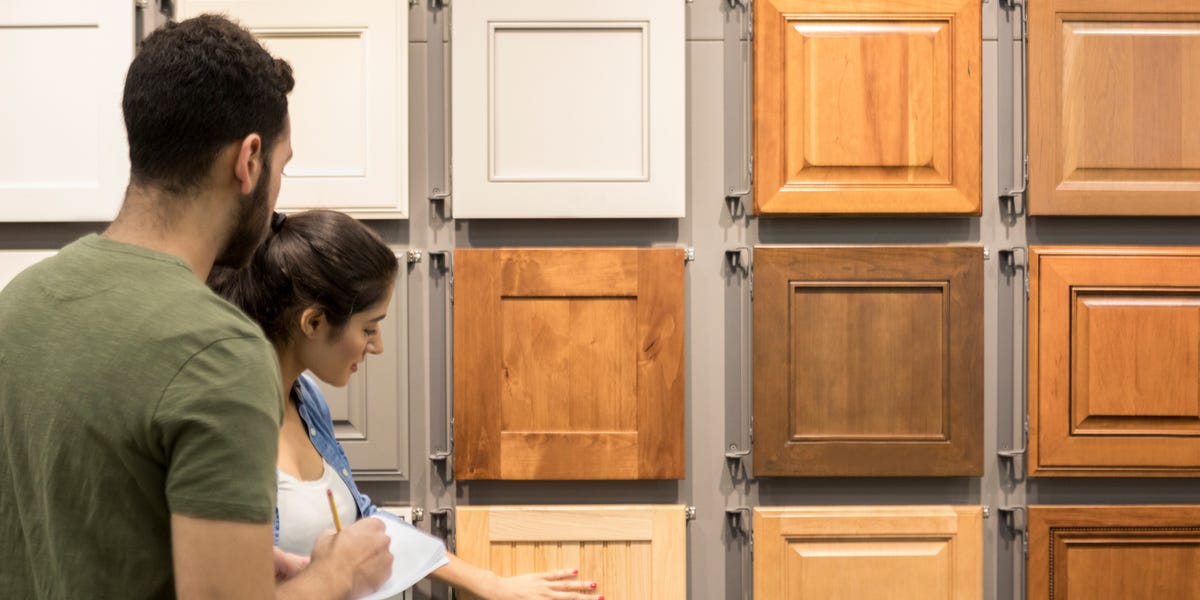 24 Design Terms You Might Stumble Upon While Shopping for Home Decor
When shopping for home decor, there's a whole lexicon of design-world terms that might be
When shopping for home decor, there's a whole lexicon of design-world terms that might be unfamiliar to a regular shopper. But many of these terms actually have a pretty significant impact on the product you're looking to buy. So we're here to help you decode some of the most common interior design words you might stumble upon on your next shopping excursion—to help you make the most informed purchase.
FURNITURE
Bench-made: Officially, bench-made furniture is crafted by a single highly-trained artisan from start to finish; some retailers, however, used the term to signify high-quality handmade pieces, regardless of how many people work on them.
8-way hand-tied: A high-quality type of suspension in the seat of a sofa where springs are tied by hand in eight directions; usually more expensive due to the quality of craftsmanship.
Kiln-dried wood: Lumber that has been dried in an oven to the desired level of moisture; kiln-drying is a more precise (and quicker) method than air-drying
Modular: A series of pieces of furniture that can be combined in different configurations, such as kitchen cabinets or sofas with interchangeable parts like chaises
Composite: A durable material made from a combination of other materials, like wood, plastic, and adhesive that's oftentimes covered with a veneer for a more attractive finish.
Leather grain: Grain refers to the outer layers of a hide, but it's also used to denote the finish on a leather product. Full-grain leather means the leather has not been altered in any way; it's the highest-quality leather, and the most durable. Top-grain leather is still high-quality, but it's been sanded down to remove imperfections from the hide.
Patina: The quality of a surface that has developed a certain worn or weathered appearance over time that's often valued aesthetically; on a copper surface, this may be a green film, or on a wood surface, this may be a wearing down of the finish or chipping of paint.
Flat-pack: Furniture that is shipped in flat boxes and needs to be assembled upon delivery; can also be called kit, ready-to-assemble (RTA), or knock-down (KD).
TEXTILES
Tufted: A method of rug production where cut fibers are inserted into a backing with a needle.
Knotted: A method of rug production where patterns are woven on a loom.
Hooked: A method of rug production when loops of fibers are pulled up through a backing with a hook.
Pile: The raised surface of a textile, typically a strand of yarn that's either tufted or looped.
Woven: A fabric with separate yarns connected in an over-under, criss-cross pattern.
Knit: A fabric with a single yarn strung together in interlocking loops.
Synthetic: Man-made fibers produced from chemicals, such as polyester, nylon, rayon, and spandex.
Pima/Supima: Pima is a high-quality extra-long-staple cotton (that is, cotton with fibers that are at least 1 ⅜ inches long) known to be extra soft yet extra durable. Supima is a portmanteau of "superior pima" reserved for only the highest-quality pima cotton from the United States, specifically.
Performance fabric: Fabric designed to be durable and easy to clean; can be water-resistant, stain-resistant, and wear-resistant, and is usually synthetic.
Martindale rub test: A Martindale is a unit of measure for a fabric's abrasion resistance, and the Martindale method, also known as the Martindale rub test, is the procedure that actually tests fabrics to determine their abrasion resistance. For the test, a piece of fabric is placed between two disks that move in circles, wearing down the fabric until it shows signs of breakage: results are measured in thousands of rubs, a lower score indicates that a fabric is suitable for light use, while a higher score indicates that a fabric is suitable for heavy use.
Fabric grade: A ranking of a fabric's cost of manufacturing from A (cheapest) to F (most expensive); this is set by individual furnituremakers, so there is no universal standard for the price of each letter grade.
Swatch: A sample of fabric.
COM: Acronym for "customer's own material," meaning the customer is providing the fabric for upholstery instead of purchasing from the furniture company.
GENERAL
Fair trade: A movement in global trade that seeks to provide fair wages to producers in developing countries; fair trade also supports the ethical treatment of workers and sustainability efforts in the supply chain. Several governing bodies offer official Fair Trade certification for businesses, including the Fairtrade International (FLO) and and Fair Trade USA.
Antique: Per U.S. Customs and Border Protection (which is actually considered an authority figure on the matter because of trade), an object must be 100 years old to be considered an authentic antique. It typically needs to have historic and aesthetic value.
Vintage: There are no formal qualifiers for an object to be considered vintage, but the common consensus is that a vintage object generally needs to have some significance tied to a specific period during the last 20 to 99 years. Age is the major differentiator between antique and vintage objects.
Follow House Beautiful on Instagram.
This content is created and maintained by a third party, and imported onto this page to help users provide their email addresses. You may be able to find more information about this and similar content at piano.io