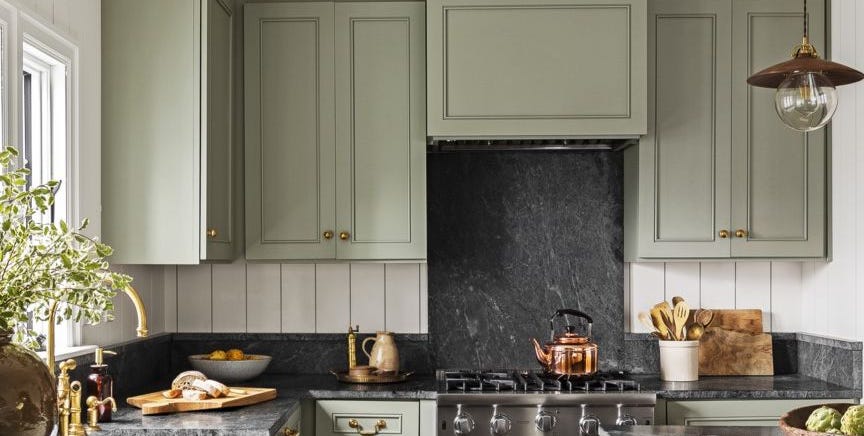 100 Best Kitchen Design Ideas
Haris Kenjar With so many kitchen trends for 2020, you're bound to be itching to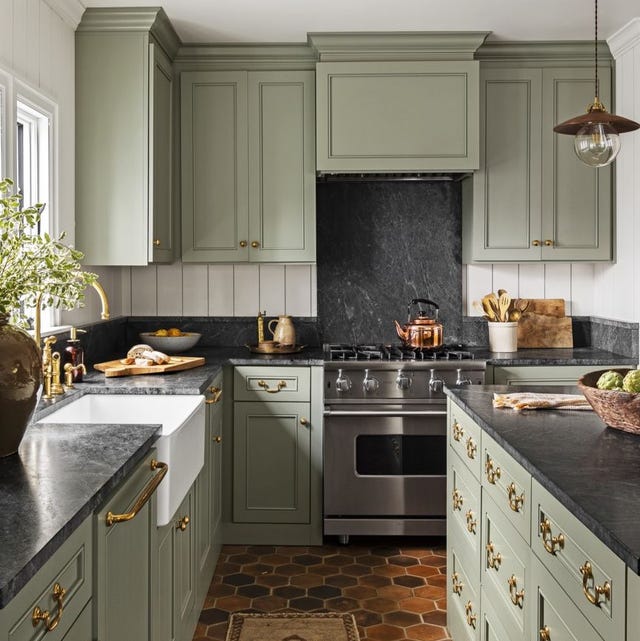 Haris Kenjar
With so many kitchen trends for 2020, you're bound to be itching to incorporate some new kitchen décor ideas into the best room in your home. After all, it's the place where your family gathers at least once every day; it's only natural that you want it to look amazing! This massive roundup includes decor for any area of the room, whether you're looking to use some kitchen island ideas to improve the space's focal point or upgrade your hardware for a subtle effect. These concepts range from quick one day projects, like swapping out your pendant lighting, to more involved pursuits, such as giving your cabinets a fresh coat of paint (we've got you covered there with steps on how to paint kitchen cabinets!).
These tips span a wide array of different styles and preferences, whether you're seeking out a modern, all white kitchen or you're hoping to mix earthy tones to complete your farmhouse decor ideas. There are designs in here for any budget, no matter if you're penny-pinching or splurging on a full renovation. Even if you're just curious for some creative tips, check out this list of the best kitchen decor ideas for some instant inspiration.
1 of 100
Sink Skirt
Achieve ultimate farmhouse-chic status with patterned fabric to make a sink skirt that looks vintage and sweet.
SHOP TIER CURTAINS
2 of 100
Salvaged Wood Peninsula
The trendy-looking peninsula in this kitchen is actually made out of salvaged wood that's been wrapped around the existing piece.
SHOP WOODEN BARSTOOLS
3 of 100
Upcycled Bar
Store all your mixology items and more in a cute upcycled freestanding cabinet like this one, with whimsical wallpaper for an eye-catching effect.
SHOP BASKET STORAGE
4 of 100
Tone-On-Tone Color Scheme
This kitchen establishes its cozy feel by using similar tones on the floors and cabinets that beautifully complement all the dark wood.
SHOP WOODEN BARSTOOLS
5 of 100
Displayed Pots
A long brass pot rack displays these vintage copper pots and pans, turning your kitchen tools into stunning kitchen décor.
SHOP POT RACKS
6 of 100
Reclaimed Wood Shelves
The butcher's block countertops look lovely alongside these reclaimed wood shelves. The produce baskets are also a great way to keep your kitchen feeling open.
SHOP APOTHECARY JARS
7 of 100
Open Shelving
Nothing says "country kitchen" like open shelving for a casual, yet intentional, look. The baskets under the counter add even more of an organized feel.
SHOP BASKET STORAGE
8 of 100
Basket Lights
There's something rustic, yet chic, about these oversized basket lights. They pair nicely with the soft hues in this charming kitchen.
SHOP BASKET LIGHTS
9 of 100
Terra-Cotta Tiles
One way to warm up any kitchen is with tiles like these terra-cotta ones that bring an earthy tone without overpowering the room. Sharp hardware and colored cabinets add an even cozier feel.
SHOP BRASS HARDWARE
10 of 100
All White
Don't be afraid to go for an all-white vibe in your kitchen! Your accents will pop through brass pendant lighting, iron hardware, and a dazzling centerpiece, like this pine island.
SHOP PENDANT LIGHTS
14 of 100
Rolling Island
Take a tip from the queen of the kitchen, Martha Stewart: "I like using restaurant rolling carts topped with marble. I have three, and they're useful for moving around heavy equipment," she says.
SHOP CLOCKS
21 of 100
Play With Patterns
Ted Kennedy Watson prefers his kitchen utensils to be just a little bit different. "I like to mix and match vintage patterns," he says.
23 of 100
Nice and Balance
Wooden cabinets and a matching hood—reclaimed from a chicken coop!—bring a country feel, and a subway tile backsplash refines Karol Ann's space.
24 of 100
Shortcut Shiplap
Although it's nice to have the real deal, you can get the same look by using an idea from Halena Ernst's Wisconsin farmhouse. "They're just strips of plywood nailed to the wall," she says.
30 of 100
Bigger and Better
While renovating his Massachusetts farmhouse, Bobby Houston knew he wanted the kitchen as big as could be. His space features white ash cabinets, white Carrara marble, heated concrete floors, and a fireplace, all beneath a timberframe ceiling.
Advertisement – Continue Reading Below
This content is created and maintained by a third party, and imported onto this page to help users provide their email addresses. You may be able to find more information about this and similar content at piano.io
This commenting section is created and maintained by a third party, and imported onto this page. You may be able to find more information on their web site.